Working with Krown Retail
Our Team
Dedicated professionals striving to exceed expectations.Our full time staff of journeymen and management specialists ensure each and every project has all the available labour and material resources to ensure smooth, continuous progress throughout the entire duration of the build.
"Our mission is to perform for our customers at the highest level of workmanship while also being cost-effective with our construction services. We value the importance of our relationships and continue to remain fair and true in our dealings with all employees, clients, vendors, and partners. Our clients can count on our dependability, our drive, and our integrity."
Kevin Walter, President
Our Vision
Krown Retail Construction attributes our success to a culture climate founded on strong work ethics, honesty, integrity, reliability, and quality workmanship. Our long standing tradition of high quality product along with a personal commitment to the project, and exceptional customer service has established us as a company that can be depended on and trusted. We value the importance of our relationships with all parties involved in the project, and believe in teamwork.
Good morning Krown team, 
I just wanted to say it has been a pleasure working with the Krown Retail Construction. Everything from the quoting, project management to the payment schedule has been great, very well handled and run. We have been working in retail construction for quite some time and Krown Retail definitely stands out as a well managed company.
Thanks very much for your business and we look forward to working with you again, thank you.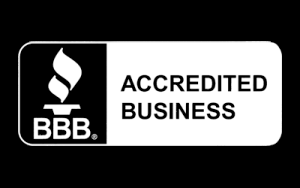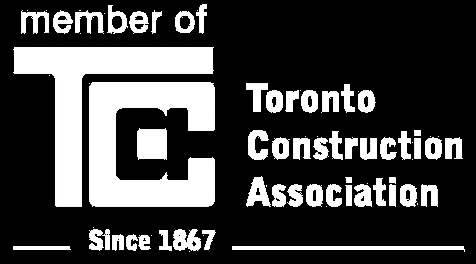 Dynamic Management & Leadership
Service, good communication, quality and safety are principles that we bring to all of our projects. We depend upon the executive team, our staff, subcontractors, and the entire management team to promote Krown's philosophy. We have worked together in various capacities and have the expertise and experience building high quality retail projects across Canada.
Collaborative Process
We view clients, suppliers, and consultants as active and contributing members of our team with critical influence in the construction process. We prefer to foster a collaborative process and work closely with all stakeholders and subcontractors to draw on their various areas of expertise and innovation to achieve the best possible retail environment, on time and on budget with a high level of quality.
Expertise & Experience
Our expertise and experience allows us to advance the project immediately, rather than losing time and money getting up to speed. Our entire team is comprised of individuals who have participated in building retail stores. We understand how important planning and coordination are to building a high quality store in time for openings. With our experience building retail stores, installing fixtures and building quality millwork, we have the expertise and experience to complete this project on time and on budget.
Building a foundation for success
Outstanding Quality, Exceptional Service
The company is founded on the principles of quality and service to the retailer at a fair price. We focus on personalized service and, with our vast experience building retail stores, we anticipate issues and challenges which our clients appreciate, resulting in most of our clients being repeat customers. We are focused on achieving an end result by liaising with the designers, architects and project managers.
Experience
Experience Matters
The management team is very distinctive. Each member possesses at least 15 years' experience on a variety of retail construction projects. Our project managers handle the day-to-day administration and you can be assured that a Krown executive will always lead our projects.
Communication and Clarity
From project initiation to project closeout, honest communication and timely and accurate reporting and documentation are critical tools that we use on a daily basis. These methods, supported by sound technology, are fundamental to our ability to effectively manage our projects.
Safety First
We take the utmost care and dedication to maintaining a safe and healthy work environment and our WSIB premiums are up to date. Krown upholds the highest level of safety within the construction industry. Our staff is fully trained with a CPR/AED certified supervisor on site. Our health and safety policies are implemented to every person and trade on site, and each trade has been provided a copy of our Health and Safety Manual, which they sign an agreement to before stepping on site.
The Ministry of Labour has frequented our sites and, to date, we still have NO violations and have been regarded as one of the best in the industry. Safety is something that we take seriously and every precaution is taken to avoid injury.
Your Satisfaction is Our Priority
Our relationships with our trades, vendors and suppliers have helped to foster our growth and we value each contributing member of our construction team. Our clients rely on our market knowledge as well as our understanding of every client's individual needs.
Our performance is measured by our client and we gauge our success by our client's satisfaction.